Go Birding - Go Galilee
Welcome to the Galilee, the northern gate of Israel a meeting point between continents, countries and cultures.
the Galilee`s position as a bridge between continents, merging southern deserts with cool northern region, is evident not only by the splendid sight of migrating birds. At the many spiritual and religious places, the Galilee is seen as a bridge between man and God, while from the natural perspective it is a bridge joining man with mother earth. From an archaeological, historic point of view it is regarded as a bridge between past and present. We are constantly working to protect this area as a natural cultural hub for future generation.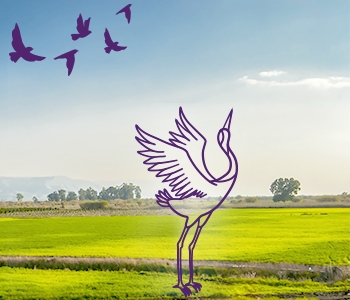 Coming soon....Coming soon....Coming soon....